Chairman Nunes Sends Blistering Letter to AG Sessions: FBI May Have Violated Multiple Criminal Statutes in FISA Application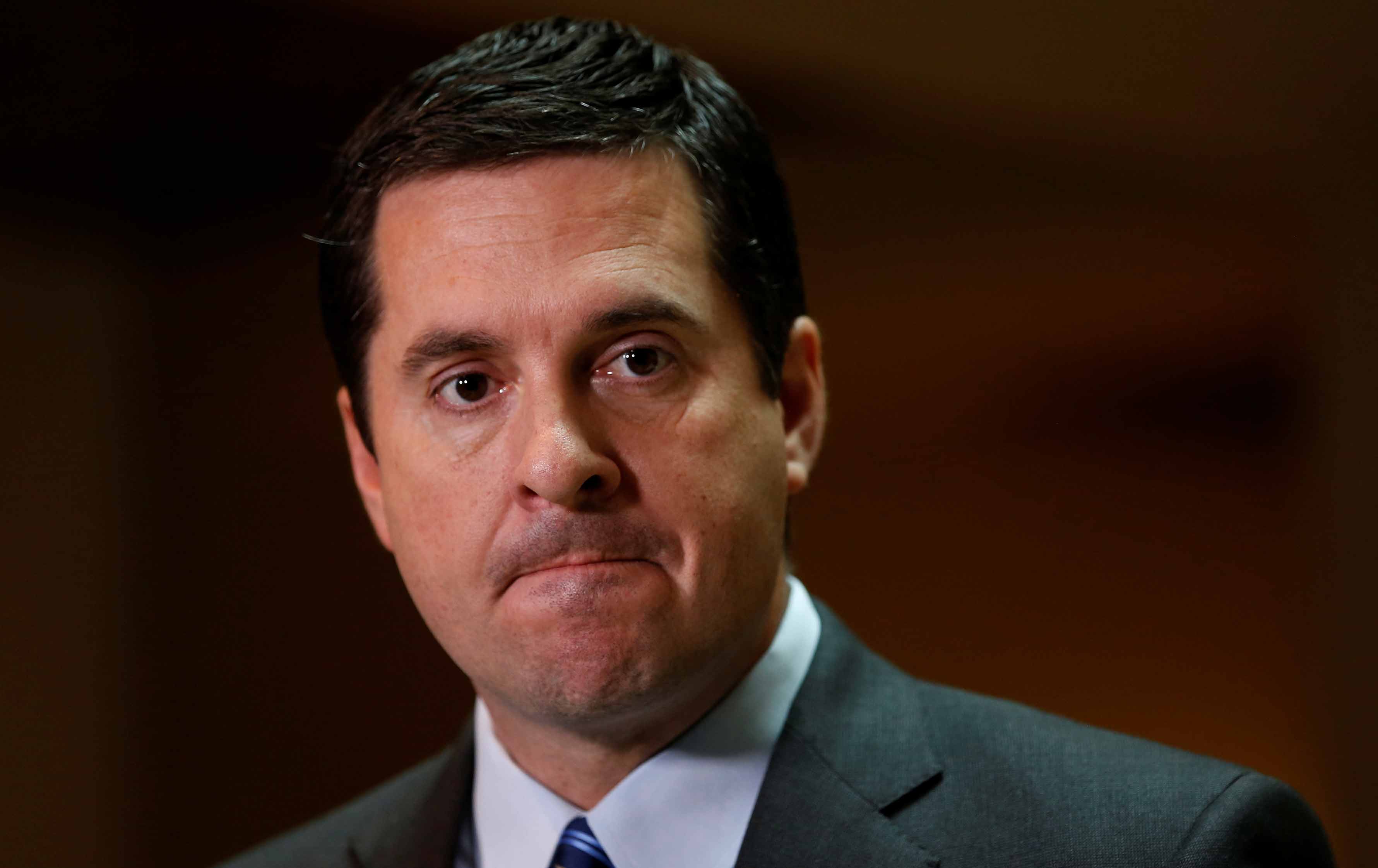 image: thenation.com
Rshill7
GatewayPundit
On Thursday, Chairman Nunes sent a letter to AG Sessions stating the FBI may have violated criminal statutes by using unverified information to obtain a FISA warrant on Trump campaign advisor Carter Page, reports Fox News' Catherine Herridge.

The FBI may have violated criminal statutes, as well as its own strict internal procedures, by using unverified information during the 2016 election to obtain a surveillance warrant onetime Trump campaign aide Carter Page, the chairman of the House Intelligence Committee charged Thursday in a letter obtained by Fox News.

House Intelligence Committee Chairman Devin Nunes, R-Calif., wrote in his letter to Attorney General Jeff Sessions that "in this instance, it's clear that basic operating guidance was violated."

Nunes cited the Domestic Investigations and Operations Guide (DIOG), which was created by the bureau and approved by the Justice Department, to say he believed the FBI violated procedures requiring verified and documented evidence in applications to the Foreign Intelligence Surveillance Court.

An Oct. 2011 version of the operations guide states that the "accuracy of information contained within FISA applications is of utmost importance… Only documented and verified information may be used to support FBI applications to the court."

The guidance also states that information in a FISA application must be "thoroughly vetted and confirmed."
Nunes' letter to Sessions (the letter was cc'd to FBI Director Christopher Wray and Inspector General Michael Horowitz)
Nunes to Sessions: FBI may have violated criminal statutes in Carter Page FISA application
by
Fox News
on Scribd
Chairman Nunes listed 5 criminal statutes that were possibly violated:
Nunes listed five criminal statues that were possibly violated, including conspiracy, obstruction of justice, contempt of court. It also cites statues that make it a crime to willfully deprive a person of a right protected by the Constitution and another preventing unauthorized electronic surveillance.
Attorney General Jeff Sessions told reporters this week that IG Horowitz would be investigating the FISA abuses which occurred during the 2016 election.
We need a Special Counsel who can actually prosecute, not another dog and pony show. The President fiercely criticized Sessions this week for referring the FISA abuse investigation to IG Horowitz.
The Department of Justice has until March 8th to respond to Nunes' letter.
Watch Catherine Herridge report on this breaking story. (video via Fox News)