Mexican Drug Cartel Operating in U.S. Suburb More than 1,500 Miles from Border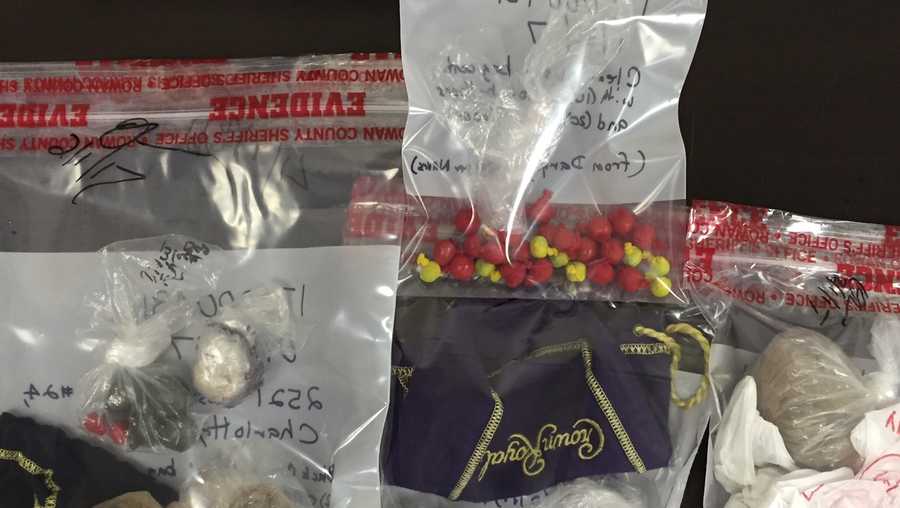 A heroin trafficking operation in Rowan County led to the arrest of three people who are believed to have ties to the Mexican drug cartel. (
wxii12.com
)
JudicialWatch
Illustrating that the Mexican drug crisis is having a far-reaching impact on the U.S., a heroin ring operated by a Mexican cartel was recently busted in an American suburb more than 1,500 miles from the southern border.
In the last few years Judicial Watch has reported extensively on the massive amounts of drugs—especially heroin—that get smuggled into the U.S. by Mexican traffickers who later use street, prison and outlaw motorcycle gangs to distribute them throughout the country. Undoubtedly, these enterprises benefitted tremendously from the Obama administration's open border policies.
Now we have confirmation that these illicit drug operations have penetrated areas far from the border. This case comes out of Rowan County, North Carolina where a local news report reveals that authorities began targeting large-scale heroin distribution in 2013.

Last week three people with ties to a Mexican drug cartel were arrested in the county. Large quantities of heroin, handguns, a rifle, ammunition, numerous telephones, cash and drug paraphernalia was confiscated by police. Authorities say the Mexican heroin trafficking ring was based in the Charlotte-Matthews area and has been supplying heroin to Rowan County for more than a decade. "Over the past two months, investigators purchased large amounts of heroin from two people working for this Mexican National Drug Trafficking Organization," the news report states.

This is hardly earth-shattering news. A number of federal audits have documented the enormous amounts of drugs that annually enter the U.S. through the porous southern border, even as Obama's Homeland Security Secretary famously proclaimed the region to be as secure as it's ever been. One report, published just a few months ago, referred to western states as a "heroin transit zone" because Mexican cartels move such large amounts of drugs through the Southwest border. That government assessment disclosed that there at least eight major Mexican drug trafficking organizations operating in the United States with the Sinaloa Cartel being the most active. Heroin is the most popular drug and it's entering the country through Mexico in record numbers. From 2010 to 2015 heroin seizures in the Mexican border region more than doubled from 1,016 kg to 2,524 kg, according to government figures.

The trend mirrors the increase in overall seizures throughout the U.S. as well. For instance, federal arrests and prosecutions of heroin traffickers have skyrocketed with 6,353 heroin-related arrests in 2015. Additionally, the number of individuals sentenced for heroin trafficking offenses in federal courts has increased by almost 50%, the government confirms. In 2015 the Drug Enforcement Administration (DEA) issued a report disclosing that the majority of illegal drugs in the United States come from Mexico and Mexican traffickers remain the greatest criminal threat to the United States. They're classified as Transitional Criminal Organizations (TCOs) by the government and they've long smuggled in huge quantities of heroin, cocaine, methamphetamine and marijuana.

A big part of the problem is that the drug trafficking is being leveraged by corrupt public officials in the U.S., a years-long Judicial Watch investigation has found. Undoubtedly, cartel violence is real but truckloads of drugs are getting across the country because U.S. officials at the municipal, state and federal level are turning a blind eye or actively participating and cooperating with cartels. As part of an ongoing probe, Judicial Watch has provided the Department of Justice (DOJ) Inspector General and Senate Judiciary Committee Chairman Chuck Grassley with evidence, including the sworn testimony of law enforcement officers, of this corruption and criminality in all levels of government. Learn more about Judicial Watch's probe here.