Nation Of Islam And Black Panthers Arrive In McKinney, Texas To Start Race Riots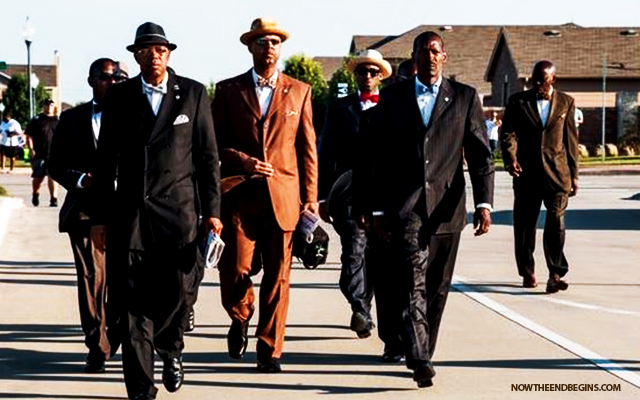 Nation of Islam leaders arriving in McKinney, Texas.
NTEB
An already tense situation was reportedly exacerbated with the arrival of the New Black Panther Party and the Nation of Islam.
First there was Ferguson, then Baltimore, now the race baiters have chosen McKinney, Texas, as the next location for what is shaping up to be an endless summer of racial tension across America.
McKinney, Texas, the latest hotbed of racially motivated civil unrest, is now the scene of increasingly intimidating protests after the reported

arrival of New Black Panther Party members

. The city's police department has been under nationwide scrutiny after video surfaced of one officer handling a teenage suspect at the scene of a public disturbance. Several media outlets reported an uptick in disruption this week with demonstrators gathering in the middle of streets to impede traffic. The officer involved in the recorded encounter, McKinney Police Cpl. Eric Casebolt, has been placed on leave by the department and has taken his family into hiding amid calls for violence against him.
It seems clear, however, that at least some of those involved in the McKinney protest are not interested in hearing any opposing view. When Internet radio host and McKinney resident Benet Embry – a black man – posted a Facebook message suggesting the initial video did not present the entire incident, he was promptly targeted by his own community.
In addition to angry calls and emails to the company that produces his show, vicious social media comments question his authenticity as a black person.
One Facebook critic shared his take on Embry's plea for sanity.
Don't listen to this fool's show. Petition to have it cancelled and taken off the air. But wait, he's not engaging Blacks as his audience anyway. He's pandering to whites, eating crow and shucking and jiving to please those who will never accept him.
Will the New Black Panthers help or hurt the situation in McKinney? Share your thoughts in the comments section below.