FUSION CENTER DIRECTOR ADMITS TO SPYING ON AMERICANS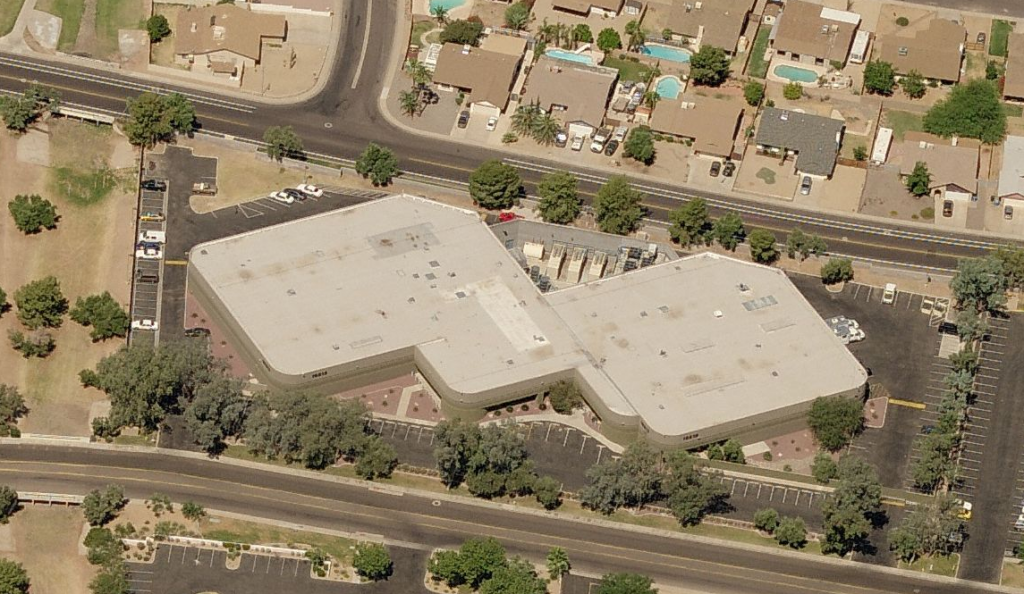 Location of the Arizona Counter Terrorism Intelligence Center. Photo from Bing Maps. Courtesy Public Intelligence
So what is a "Fusion Center" you ask? Here is what Homeland Security says about their little monstrosity:
National Network of Fusion Centers
State and major urban area fusion centers (fusion centers) serve as focal points within the state and local environment for the receipt, analysis, gathering, and sharing of threat-related information between the federal government and state, local, tribal, territorial (SLTT) and private sector partners.
Located in states and major urban areas throughout the country, fusion centers are uniquely situated to empower front-line law enforcement, public safety, fire service, emergency response, public health, critical infrastructure protection, and private sector security personnel to understand local implications of national intelligence, thus enabling local officials to better protect their communities. Fusion centers provide interdisciplinary expertise and situational awareness to inform decision-making at all levels of government. They conduct analysis and facilitate information sharing while assisting law enforcement and homeland security partners in preventing, protecting against, and responding to crime and terrorism.
Fusion centers are owned and operated by state and local entities with support from federal partners in the form of deployed personnel, training, technical assistance, exercise support, security clearances, connectivity to federal systems, technology, and grant funding.
Well, our "friends" over at the ACLU wrote, have a different story and back in 2007 and 2008, they wrote the following (in fact their entire article is worth the read) about Homeland Security's "Fusion Centers":
"If the federal government announced it was creating a new domestic intelligence agency made up of
over 800,000 operatives dispersed throughout every American city and town, filing reports on even the
most common everyday behaviors, Americans would revolt. Yet this is exactly what the Bush adminis-
tration is trying to do with its little-noticed National Strategy for Information Sharing, which establishes
state, local and regional "fusion centers" as a primary mechanism for the collection and dissemination
of domestic intelligence."
"Overall, it is becoming increasingly clear that fusion centers are part of a new domestic intelligence
apparatus. The elements of this nascent domestic surveillance system include:
•Watching and recording the everyday activities of an ever-growing list of individuals
•Channeling the flow of the resulting reports into a centralized security agency
•Sifting through ("data mining") these reports and databases with computers to identify individuals
for closer scrutiny
Such a system, if allowed to permeate our society, would be nothing less than the creation of a total surveil-
lance society."
Of course, they don't spy on Americans they tell us. Only "Anti-Government Americans". Oh boy, that makes me feel much better, how about you?.
List and map of fusion centers around the country
here.
Relevant information begins at the 1.28 mark of the video.
NextNewsNetwork