Wasserman Schultz Planned to Pay Imran Awan Even While He Lived in Pakistan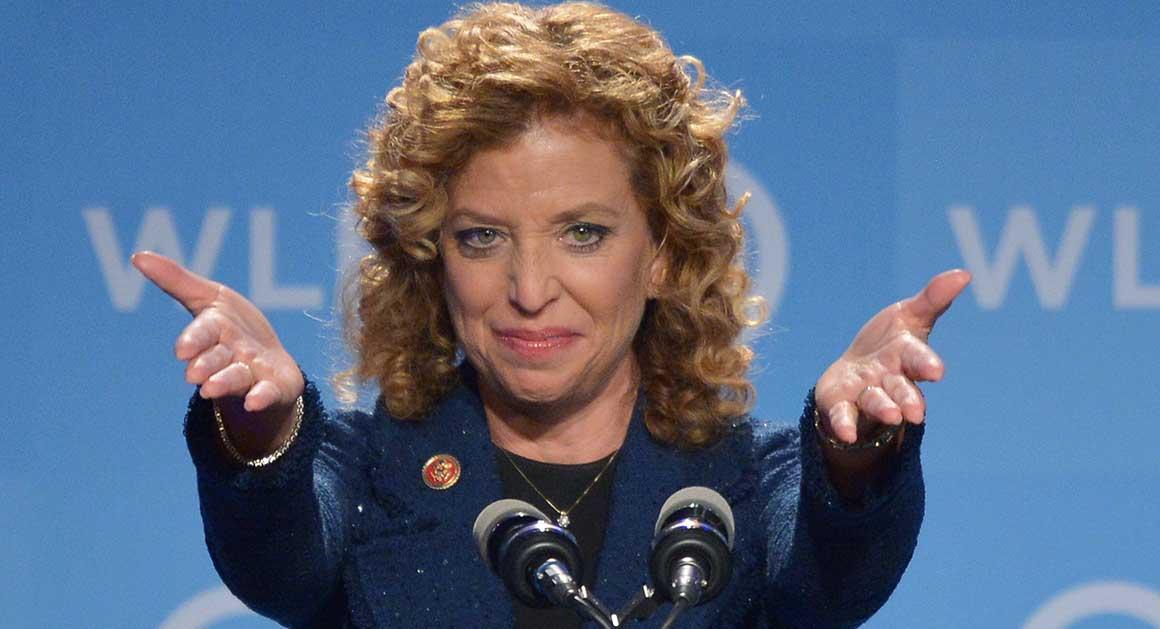 image: floridapolitics.com
GatewayPundit
It now appears that Debbie Wasserman Schultz planned to pay IT staffer Imran Awan even while he lived in Pakistan had he not been arrested by the FBI at Dulles Airport Monday.
Congressional payroll records also suggest that Wasserman Shultz knew Imran's wife, a fellow IT staffer, left the U.S. months ago while she was a criminal suspect.
Luke Rosiak of The Daily Caller reports:

Awan booked a round-trip ticket to Pakistan in July and planned to depart Monday, July 24 with a return ticket in six months. He was arrested at Dulles Airport during his attempt to leave.

The Associated Press reported that Awan's lawyer, Chris Gowen, said Awan "had informed the House of his plans to visit his family."

Wasserman Schultz's spokesman cited Awan's Monday arrest as the reason for ending his employment on Tuesday: "Upon learning of his arrest, he was terminated."

The office's insistence that his termination was prompted by the Monday arrest — and not the House Sergeant at Arms banning him and his wife from touching congressional computers or his six months in Pakistan — suggests that had he boarded the flight without incident he would still be on payroll.

"Does that mean if he had boarded the flight as planned the office would have been paying him for six months while he was abroad?" TheDCNF investgative group asked Wasserman Schultz's spokesman Thursday. "Why would it do that?" The spokesman did not respond.

Wasserman Schultz knows she's in hot water over this IT scandal. The Gateway Pundit previously reported the FBI seized smashed hard drives belonging to Imran Awan.

We also reported that Debbie Wasserman Schultz, threatened the chief of the U.S. Capitol Police with 'consequences' for holding equipment that she says belonged to her in order to build a criminal case against a Pakistani IT staffer suspected of massive cyber-security breaches.

John Cardillo reported, 'Florida politicos who have known Wasserman Schultz for years are telling me she's a nervous wreck, barely able to function since Imran Awan's arrest.'

The fake news media cable networks have almost completely shut down coverage on one of the biggest scandals from the Democrat Party since former DNC worker Seth Rich was murdered. The media blackout is only fanning the flames as the alternative media continues to bring punishing rounds to the DNC, proving Wasserman Schultz has something to hide!

Why was Wasserman Schultz so loyal to Awan family? Why would she continue to pay a man who is no longer providing a service? Why were they paid over $4 million dollars over the course of their employment even though they were accused of a cyber-security breach? One main reason is because THEY KNOW that the DNC wasn't hacked by the Russians. These IT staffers have all the dirt on the underbelly of DNC.

How long until Imran Awan flips on Wasserman Schultz and begins to sing like a canary?
NEW: DWS seemingly planned to pay Imran Awan even when he was in Pakistan, if he hadn't been arrested. Why?

https://t.co/kGxBewDpDB

— Luke Rosiak (@lukerosiak) July 29, 2017