Debt Ceiling Lifted, Same Day, Debt Jumps $339 Billion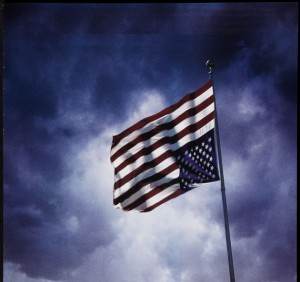 When the American flag is displayed upside down, it is a sign of dire distress. I believe national suicide qualifies as "dire distress".
Of course, when a government purposely destroys its own economy, this is known as a "manufactured crisis".

-W.E.
WashingtonExaminer
The U.S. national debt jumped $339 billion on Monday, the same day President Obama signed into law legislation suspending the debt ceiling.
That legislation allowed the government to borrow as much as it wants above the $18.1 trillion debt ceiling that had been in place.
The website that reports the exact tally of the debt said the U.S. government owed $18.153 trillion last Friday, and said that number surged to $18.492 on Monday.
The increase reflects an increasingly common pattern that can be seen in the total U.S. debt level when the debt ceiling is reached.
At the end of 2012, for example, the government hit the debt ceiling, and the Treasury Department was forced to use "extraordinary measures" to keep the government afloat until the ceiling could be increased again. Those measures included decisions to delay issuances of certain debt instruments.
When the ceiling was finally lifted a little more than a month later, the debt jumped $40 billion in a day as the pressure to stay under the ceiling eased, and after nine days, the U.S. was $100 billion deeper in debt.
In February 2013, the debt ceiling was suspended until mid-May. Extraordinary measures were again used through mid October, and the official debt burden hovered in place for more than six months. When the debt ceiling was suspended again in October, the debt exploded by $300 billion the next day.
This time around, the national debt has been frozen at its ceiling of about $18.1 trillion since late January, longer than nine months. The Bipartisan Policy Center estimated that the government had somewhere around $370 billion worth of extraordinary measures to use this time around.