Woman Performs C-Section On A Dog In Her Own Home And Uses Glue To Close The Wound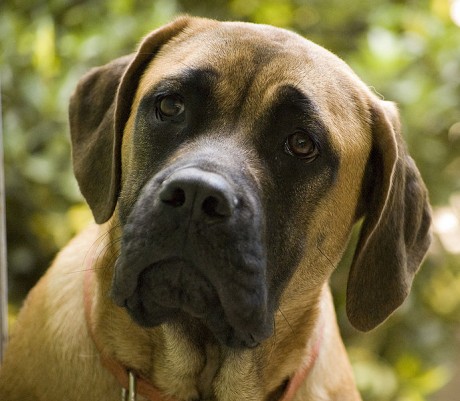 AmericanDream
What should be done to a woman that performs a C-section on a dog without anesthesia and then closes up the wound with non-medical glue? What you are about to read is absolutely sickening. In fact, if you can't handle reading about extreme animal cruelty you should probably skip this article entirely. One of the true tests of a society is how it treats animals, and that is why it is so alarming that we continue to see so much animal abuse in America. In particular, our pets trust us implicitly, and they are at our mercy. When we willingly choose to abuse them, it shows how evil we truly are.
It takes a very sick person to perform a C-section on a dog without anesthesia. But that is what police say that one woman down in Florida actually did…
Police arrested a woman after she performed a cesarean section on a dog and used glue to close the incision.
Candace Patricia Hauser is facing one charge of aggravated cruelty to animals after removing two of the 14 puppies from the dog she cut open and then closing the incision with non-medical glue, the Brandenton Herald reported.
And you know what is really tragic?
According to the Bradenton Herald, there was a veterinarian just down the street…
Investigators said the dog's owner, Brenda Hines of Winter Haven, brought her pregnant Mastiff, Nadia, to Hauser's house in the early morning hours on March 4.


Hauser, 31, had said she could help deliver puppies, although, investigators said, Hauser also told Hines there was a veterinarian right down the street.
Police said the Mastiff began experiencing trouble giving birth to the last two puppies, so Hauser, who does not have a veterinary license, performed a C-section on the dog without anesthesia. The dog later died on the way home.
So what should be done to the owner of that dog and to the woman that performed the C-section? At the end of this article, please share your thoughts by posting a comment.
Other forms of extreme animal cruelty appear to be on the rise as well. For instance, there have been quite a few stories in the news lately about men raping dogs. The following is just one recent example…
They heard the puppy yelping through the walls of their Daytona Beach apartment.


Witnesses called police, alleging their neighbor was raping his 8-month-old female dog on his porch.




The suspect, James Guy Bull, 61, remained in the Volusia County Branch Jail today, charged with two counts of animal cruelty, after his arrest Tuesday.




Two neighbors told police they saw Bull attacking the dog on several occasions.




"They heard the animal yelp and cry but [Bull] continued with the conduct," police said in a report.
I will tell you exactly what I think should be done to that guy.
I believe that he deserves the death penalty.
There is absolutely no excuse for that kind of behavior.
But it is becoming more common with each passing day.
In fact, our society is steadily becoming more heartless and cruel. This is even true of "the authorities".
In the old days, police tried very hard "to protect and serve" the communities that they lived in.
But now, many of them seem to revel in cruelty.
For example, a woman from Las Vegas says that her entire leg is scarred for life after police pinned her to the scorching hot pavement despite her desperate screams on a really hot day…
A Las Vegas woman is suing the Metropolitan Police Department saying she was literally given the "third degree."




Local artist Cristina Paulos received third degree burns during an encounter with police after a traffic accident.




It all began on a hot August day when a car crash and a woman's arrest led to severe burns from scorching pavement and a lawsuit alleging excessive force.




"So, this is two years of healing. So, it's got a lot better, it used to look a lot worse," Paulos said.
You can see some graphic photos of the severe scarring on her legs right here.
And this next example is even worse. A police officer in Beaumont, Texas recently snapped a kid's arm in two as he screamed out in pain…
Shocking video has emerged of a campus police officer violently breaking a student's arm as he screams out in agony during an incident at West Brook High School in Beaumont, Texas.




Footage of the incident shows squabbles breaking out before a female officer grabs a male student and hauls him to the ground, aided by Officer Steve Rivers.


As the female officer presses the student's face to the ground, Rivers grabs his left arm and violently bends it backwards in what appears to be a deliberate attempt to snap the bone. A sickening crunch is audible as the student screams out in agony. Although the kid is clearly in severe trauma, Rivers continues to push his head to the floor.
Video of this incident was taken down by YouTube.
So what do all of these examples demonstrate?
They show that our hearts are growing very cold.
America is becoming a cold, cruel place where those with power are increasingly using that power to abuse those that are at their mercy.
If you are interested in reading even more about this, please see my previous article entitled "16 Examples That Show The United States Has Become A Seriously Messed Up Country".
The problems that the United States is facing are not just economic or political. The truth is that our hearts are not right. We have become sick and twisted, and this is manifesting itself in thousands of different ways.