Harry Reid Conveniently No Longer Taking Emails Due To Government Shutdown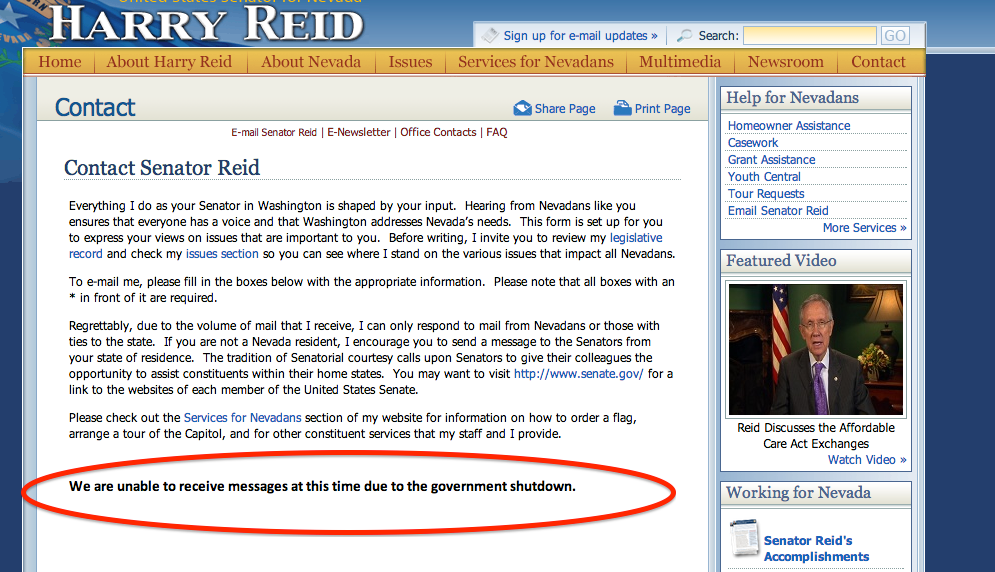 Maybe then we need a few million citizens to go knock on his door either at his home or his office on the way to ensure the WWII memorial remains open, and have him explain to WE THE PEOPLE, those that EMPLOY this dishonorable man, why he apparently prefers the partial shutdown as opposed to negotiating with other American Congressmen who happen to have an "R" before their names.
This my fellow patriots, is not a stepping stone to a government that doesn't care, it is an
outright slap in the face to every single American.
HOW MUCH MORE OF THIS ARE WE SUPPOSED TO TAKE BEFORE WE TAKE OUR GOVERNMENT BACK FROM MANIACAL LEADERS?
H/T Twitter/BennyJohnson